Forex Trading Robot
---


Let the Forex Trading Robot work for you in any broker you want
Anyone can do it with little knowledge of Forex Trading. Now thanks to the internet, you can enjoy Algo Trading technology.
Forex Trading Robot can give you a chance to generate profits in almost every situation possible in the Forex market.
Forex Trading Robot is fully automated trading without any human supervision based on special algorithmic trading.
Forex Trading Robot can trade simultaneously on unlimited numbers of currency pairs.
Forex Trading Robot reduces human psychological flaws in trading.
Forex Trading Robot provides continuous 24/5 trading hours that leverage on the manual trader's time.
Forex Trading Robot has inhuman execution speed of trade orders.
Forex Trading Robot almost perfect accurate execution of mathematical calculations of risk/reward ratio.
Forex Trading Robot examined with historical graphs on many currency pairs, different market conditions, and different periods of time in an optimal and automated way with no human mistakes.
This unique Algo Trading software developed by specialists in software has been reviewed by capital markets and approved by backtesting.
You only need to take care that the PC is turned on and connected to the Internet all the time.
Just see how your account has the chance to grow with the possibility of earning money, Forex Trading Robot can give you the opportunity to do whatever you want.
High Return in EUR/USD Investing on 6 years
Gain = 5,385%

Total net profit = $538,585

Profit trades = 95.00%

Modeling quality = 99.90%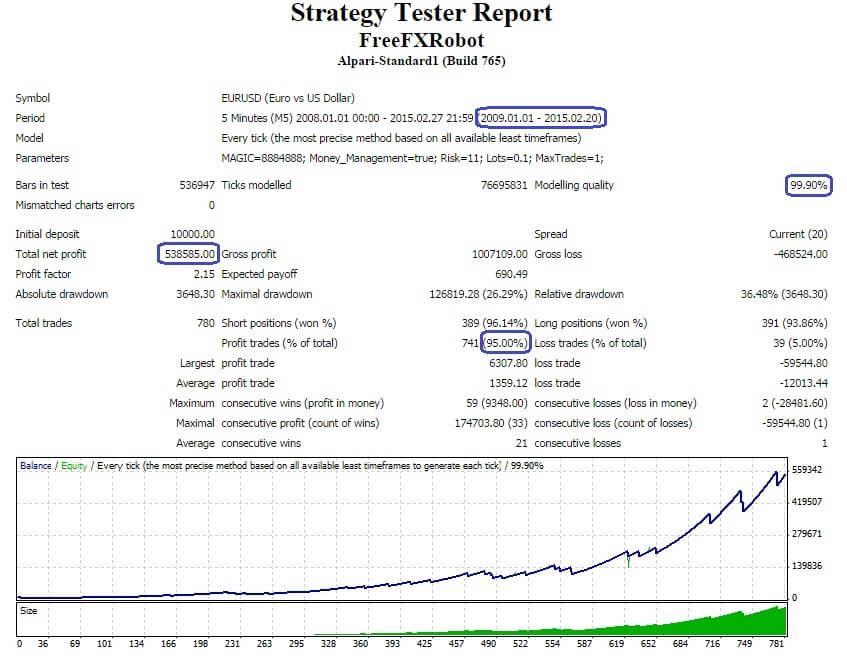 208% Profit yield on minimal GBP/USD investment.
Gain = 208%

Total net profit = $20,872.81

Period = 09.03.2014 – 06.03.2015

Profit trades = 93.61%

Buy Forex Trading Robot Now
Forex Trading Robot can serve all kinds of investors, Conservative, Normal, and Aggressive styles of trading by set risk per trade parameter in external parameters.
Forex Trading Robot works with any broker, on MetaTrader 4 platform.
Please be aware that you can get one year license for free here. if you want to use it with any other broker you can purchase it right here.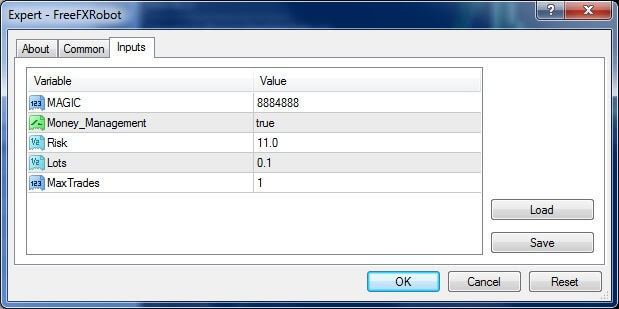 YOU GET:
A detailed manual with screenshots that will guide you through the installation of the expert on the MT4 (MetaTrader 4) platform.
A detailed list and explanations of all the changeable indicators that can be set.
An FAQ for the Forex Trading Robot beginner and experienced users.
Risk management recommendations while working with the Forex Trading Robot.
Professional support 24/7
Free updates.
Press Here for buying the Forex Trading Robot for one year license in 279$
Press Here for buying the Forex Trading Robot for lifetime license in 479$
Temporary Offer – Forex Trading Robot for Free
Our Forex Broker partners will pay for you and you get it for Free
We have closed a deal with few Forex Brokers for you. You don't need to pay for Forex Trading Robot because as part of the deal the Forex Broker will pay us for a year license that you will use.
All you need to do is:
Register and open a new account by clicking on the banner below, Each broker's operations are in addition to the Forex Trading Robot you receive from us.
Deposit money in order to start making your profits (It's your account and you can withdraw your money at any time).
Send us an email with an account number that you opened to support@smartalgotrade.com and we will send you to reply e-mail with your copy of the Forex Trading Robot.
Install the Forex Trading Robot on your MT4 platform (MetaTrader 4 that you get from the broker).
Just stay tuned and see your money grow.
Register with one of our Forex Broker partners by click on the picture below and get the Forex Trading Robot for Free
Yes, we know "it sounds too good to be true!" we hear that all the time, but here you don't have anything to lose you get one year license for free.